Sofia Vergara is famous as Gloria in the hit show Modern Family. Gloria had a thick accent, good sense of humor, a kind heart alongside a passionate personality. She was also popular for her smouldering looks. Her love for figure-hugging dresses made her standout. Therefore it's no surprise we get to see Sofia in full glam. We rarely get to see Sofia without her make-up, but if you do some googling you may be able to see her without her make-up on. On several occasions she was photographed without her makeup on. She has even posted barefaced selfies on her instagram. And what we got to say is that she looked entirely different.
Sofia on the red carpet will be all glamorous, smokey-eyed, with sultry looks, big hair, and glossy lipstick. In contrast Sofia looks cute and fresh barefaced with adorable freckles to add up for her charming casual looks. It's quite impressive she's got these charming looks considering she's 48. We love how Sofia can switch to different looks. Look all sexy and smouldering on screen, bring about humor during interviews and look all innocent and fresh without makeup. As the saying goes, get yourself a girl who can do both.
#1 In these photos Sofia has no makeup on. Top photo is herself smiling under the sun and other with Sofia laying fresh in the bed. In our opinion she looks good in both the pictures.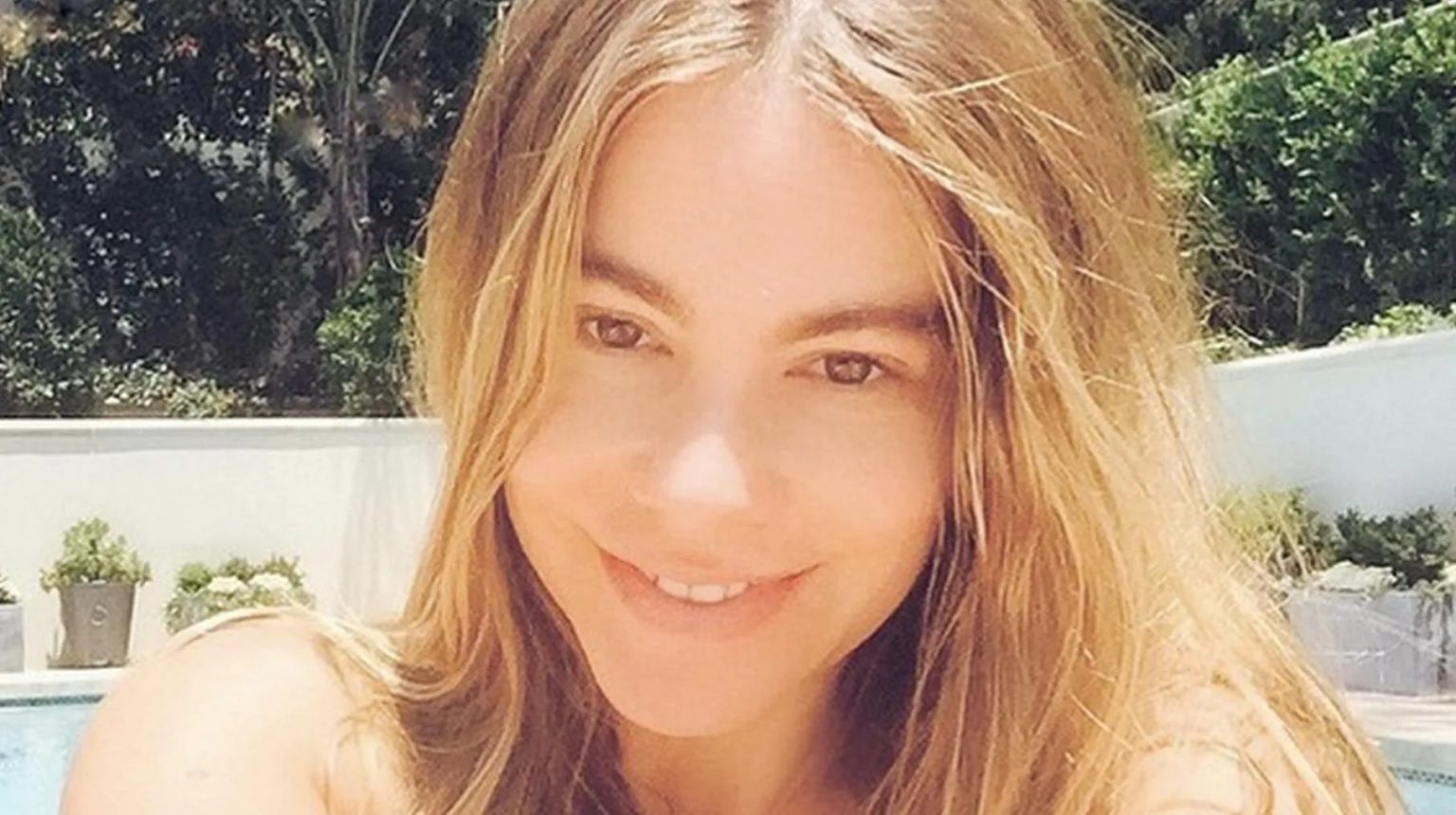 #2 Sofia got a good sense of humor. It's a blessing she has got from her early years. As you are able to see Sofia's love for pulling faces which she started as a teen stayed with her until now. 
#3 We all look a bit rough until we've finished at least one cup of coffee in the morning. And let's be honest, sometimes it takes more than one.
#4 These are some fresh-faced photos of Sofia working out. We are not sure that she does any strength training, but she clearly does her cardio.
#5 Here's Sofia chilling by the pool in a very cute bathing suit. And also a selfie of her in bed, with smudged makeup. She still looks absolutely endearing. 
#6 Celebs also have moments where they fully zone out for a moment, and it  looks like some paparazzi managed to capture Sofia in that moment on camera.